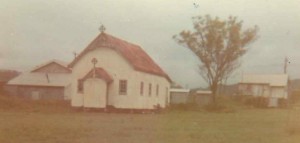 In 1966, the first 64 students were enrolled at St Anthony's and the Sisters of St Joseph remained in the school for the next 22 years. Enrolments fluctuated over the years, peaking in 1973 when the school had 143 students, many of whom were from migrant families.
Today there are approximately 54 students in Years Prep – Yr 6 at St Anthony's as the school continues the goal of Catholic Education; to foster a Christian community and a belief in the message of Jesus Christ alongside a balanced and quality education. Classes are generally composite, with the grouping of grade levels varying from year to year based on student enrolments and staffing needs.
The culture of St Anthony's welcoming school environment is palpable; you can feel it when you enter the grounds, and its highly dedicated and motivated parents truly assist with the provision of the best educational environment possible for their children through their hard work and commitment. St Anthony's is also fortunate to have a skilled staff whose members see their role as nurturers of the faith and are committed to their role as Catholic educators.