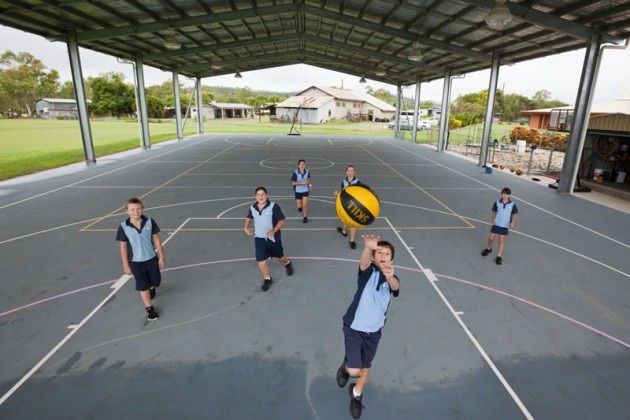 St Anthony's has modern facilities and a vast range of resources including the latest technologies such as iPads, iPods, flip cams, laptop and desktop computers and interactive whiteboards in every learning space. These technologies are utilised on a daily basis by students and teachers and are considered essential tools in preparing our students for life beyond the 21st Century classroom. The classrooms provide an environment which is conducive to learning.
In 2010, the library was built through Federal Government Building the Education Revolution (BER) funding. It has an interactive whiteboard and mobile furniture, enabling flexible learning experiences to occur.
St Anthony's has a large undercover multi-purpose court which enables physical education lessons to take place out of the harsh sun and rain.